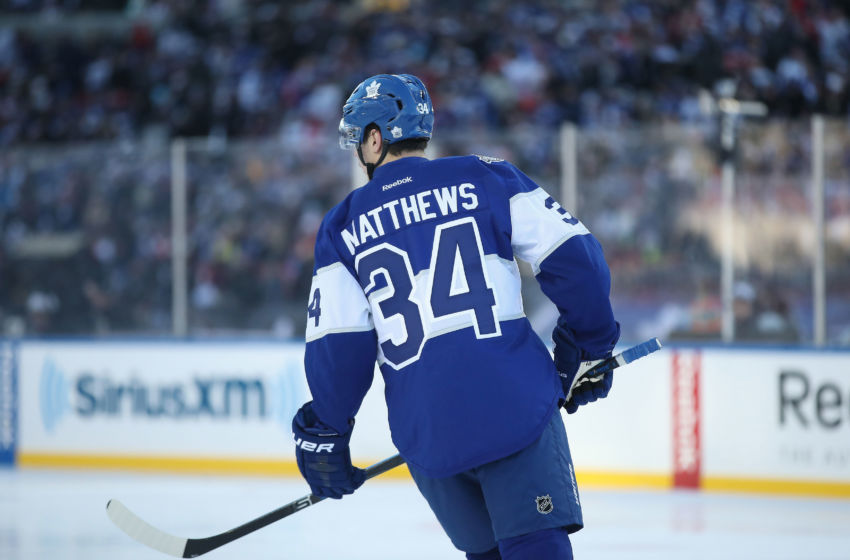 Toronto, buddy, things are about to get pricey. Buckle up because if you want to keep your playoff qualifying talent you are about to pay through the roof for it.
The Edmonton Oilers have set a deal of $106 million for an 8-year extension on the 2015 1st draft pick Connor McDavid. At 20 years old McDavid has set the bar phenomenally high for other teams planning to extend the contracts of their talented rookies.
This of course including Maple Leafs centreman Auston Matthews.
Matthews will be eligible for an extension this time next year, and I'm imagining that right about now he has a pretty big smile on his face knowing what he can be worth if he keeps up his game.
However, Toronto now has to worry about its future. The prospect of being able to hold onto both Van Riemsdyk and Bozak after the 2017-18 season is looking slim. On top of this, if Toronto really believes Matthews is worth all of this they will have to finance themselves well in trade deals this year too.  Other than making sure the budget is big enough for next year, the Maple Leafs will be focusing on landing some cheap short deals.
This short-term investment might be in the form of Joe Thornton.
The San Jose Sharks centerman will be up for grabs in the upcoming season. At his current age and stature, Thornton (aside from his current trending nakedness) will be available for snapping up in this year's trades.
For the Maple Leafs Thornton will pose as a good addition to the team. With his experience on the ice and the current youth playing for the Leafs, Thornton will be a solid addition if chosen by the Leaves.
However, if the leaves are planning on taking up a short-term deal for Thornton they will have competition. Thornton is hoping to stay with the Sharks, despite his rather disappointing season. This is still looking like the most likely option at this moment in time. But if the Leafs make a good deal for the veteran then it may be looking promising for the Maple Leafs.
One good side in all of this for Toronto is that Nylander's contract is up for an extension this year and can be renewed at a much lower rate. It helps that Nylander is a winger and will be unaffected by the upcoming deals from the Oilers. Bad news for Nylander though, even if he is worth the same as Matthews he won't be seeing the same money anytime soon.
Thank you for reading! For more follow us @STPUnews
-Theodore