Stats gathered, drafts picked, contracts signed. Now comes the important bit, proving you are worth your place. The team is watching closely and they are eagerly awaiting to see how you, their latest addition, can work within their roster.
Development camps draw in a lot of attraction from fans. Firstly we get to see our new men in their kit proudly wearing the emblem of their latest challenge. Secondly, we get to see how they shape up on the ice under the challenges of the NHL. In this report, we shall be looking at how the latest faces to the NHL have changed since we last saw them.
Nolan Patrick
 The No.2 2017 draft player has had a rough start to his time at the Flyers development camp suffering from a sports hernia. However, despite his injury, he is reportedly going to be joining fellow rookies on the ice next week. Patrick will, however, be attending the Canadian world junior summer camp, which he sadly missed out on last year due to surgery. Although little to mention now, one thing to keep an eye on will be his rivalry with Nico Hischier who took the 1st pick place with the New Jersey Devils.
Timothy Liljegren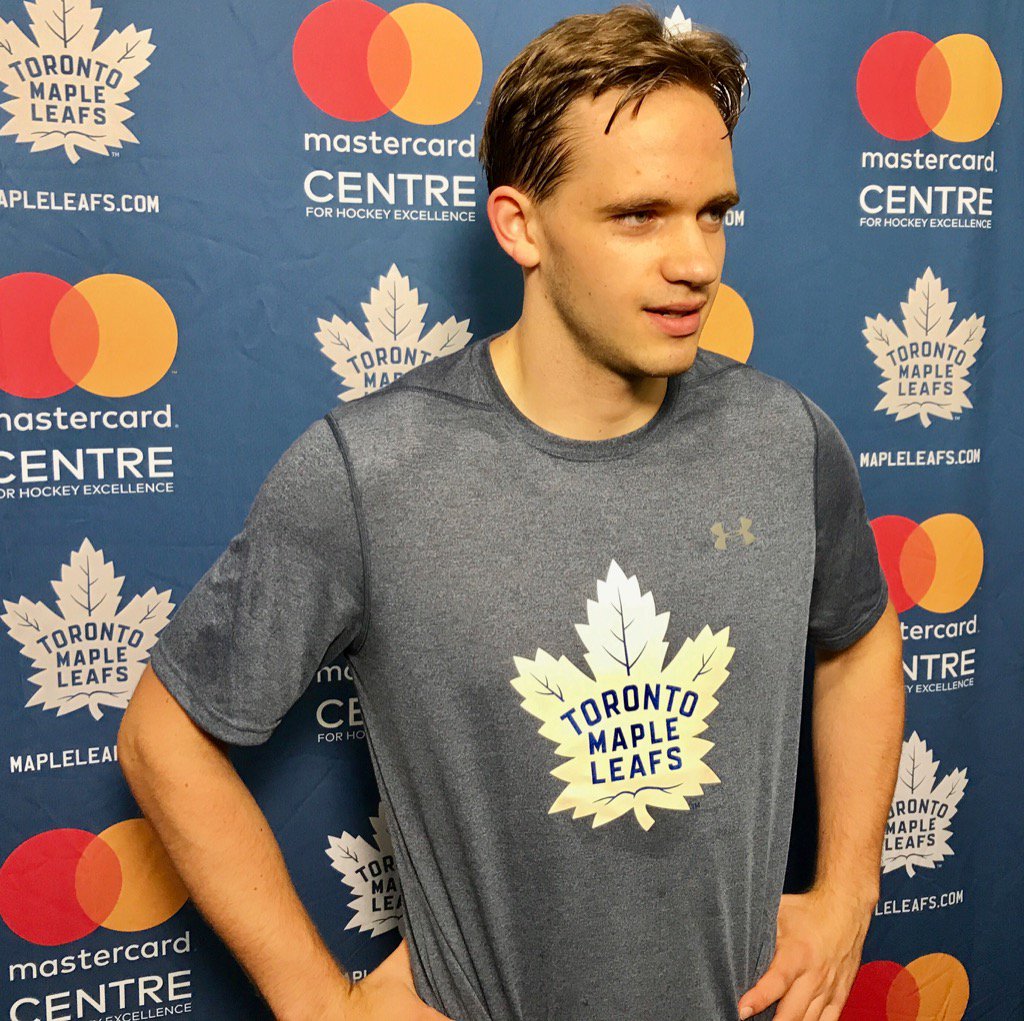 The no.17 draft pick showed up at the Toronto development camp looking sharp and ready for action. In our opinions a great impression in comparison to the mullet-rocking rookie who we met on stage. Liljegren looks like a player who is hungry to succeed, and by stating in interviews that he aspires to be like Nicklas Lidstrom that's exactly what he will have to do! Whilst settling into the Toronto and NHL lifestyle, Liljegren is stating he will be geared up and ready to compete in the NHL next year.
Urho Vaakenainen
The Bruins first round pick Vaakenainen is currently in Boston going through the drills, eager to show himself off. And apparently, he is doing just this, with assistant GM Scott Bradley relating his skating style to that of Paul Coffey. With experience playing professionally in Finland for 2 seasons, it is unsure at this point whether or not Vaakenainen will return to Finland for another year, or start his career in the NHL. Maybe after some more time in Boston meeting and greeting fans, he will make up his mind.
Ryan Poehling 
The 25th place pick by the Montreal Canadians Ryan Poehling has been out on the ice this week showing off what he has got. Reportedly, Poehling, although not showing any outstanding qualities, has been skating with confidence and has proven his maturity. Poehling will be returning to St.Cloud state University (Minnesota) in the fall, however, he shows promising signs of a career in the NHL, steadily easing his way into the major league and following orders ready to prove his worth and show his capabilities.
Julien Gauthier
The Carolina Hurricanes have had their rookies out on the ice this week, and one man who has stood out to GM's is first round pick, Julien Gauthier. Gauthier stated that the pressure is a lot for a first-round pick, but he was ready to use this opportunity to prove himself to the team. Head coach Bill Peters was impressed with the overall stature of the team. Gauthier, a self-proclaimed 'Man Child' is a good build for the NHL and although only 18 won't be getting pushed around anytime soon. He stands tall on the Ice and with a background in body-building, he will be able to take on the challenges that major league hockey brings with it.
We hope you have enjoyed this article, for more follow us on Twitter @STPUnews
-Theodore